Are you looking for the best brunch in Tallahassee? This list has some of the best places for a fun and unique meal. If you like pancakes or eggs benedict, these cafes will have something special for you.
If you're looking for a delicious brunch spot, be sure to check out these amazing options! You'll find everything from traditional flavors to new and exciting dishes.
Best Brunch In Tallahassee Florida
The Edison – Restaurant Tallahassee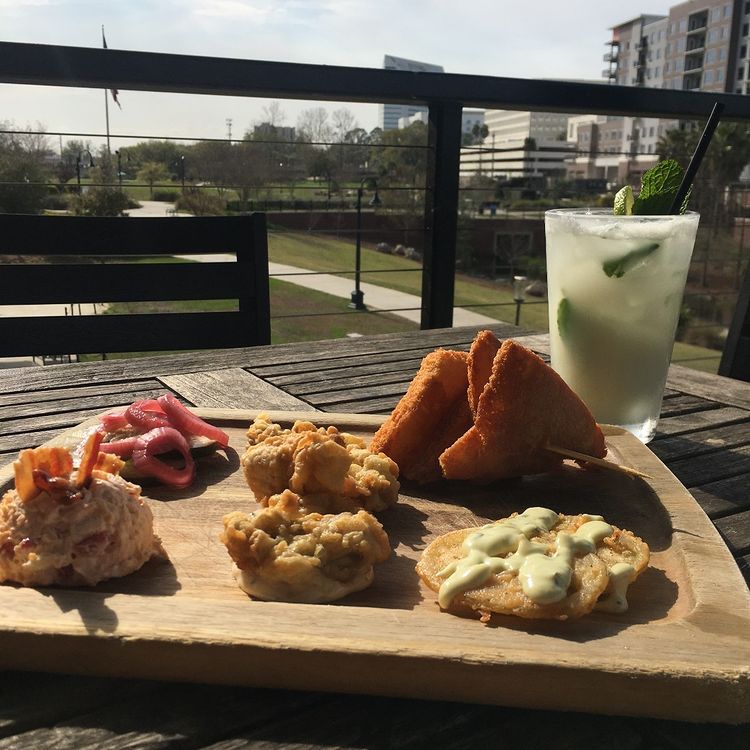 If you're looking for a delicious and unique brunch in Tallahassee, The Edison should be your go-to restaurant. It offers a wide variety of items on its menu, all of which are creative and innovative.
Plus, the restaurant's wine list is excellent, meaning that you can enjoy a delicious meal without spending too much money. Finally, delivery is available at this establishment – so there's no reason not to give it a try!
We recommend Southern Board: pickled vegetables, pimento cheese with bacon on top, fried oysters laying over tartar sauce, fried green tomatoes with an avocado aioli drizzled over, and toast points to wrap it all up! They also have a new Pina Colada Mojito to add to all the excitement!
Location: 470 Suwannee St, Tallahassee, FL 32301
Phone: 850-765-9771
Visit Website: edisontally.com
---
Canopy Road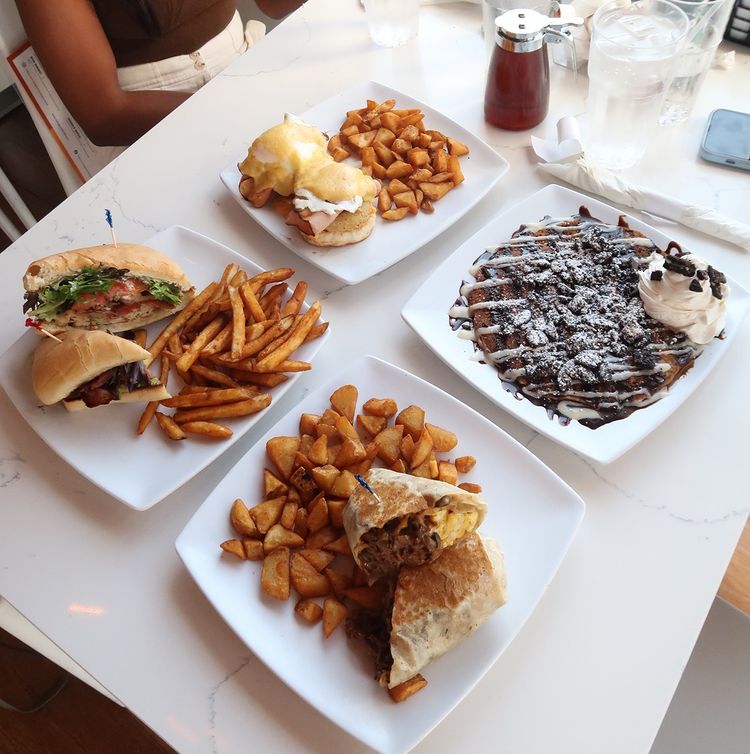 Canopy Road Cafe is a great place to have brunch in Tallahassee. They offer a variety of breakfast, lunch and dinner options that include amazing drinks and outdoor seating. Brad Buckenheimer and David Raney founded the cafe in their college town of Tallahassee, FL and it has since become one of the best places to eat in the area!
If you're looking for a great place to eat in Tallahassee, look no further than Canopy Road Café. This restaurant has become a staple for the local community and offers a variety of delicious food options. You'll be welcomed with open arms by the friendly staff, and they'll even remember your name if you come back again!
We recommend delicious Salted Caramel and Banana Pancakes – Vanilla Cream Anglaise, sliced banana, crushed vanilla wafers and salted caramel. Banana Pudding in pancake form!
Location: 1779 Apalachee Pkwy, Tallahassee, FL 32301
Phone: 850-727-0263
Visit Website: canopyroadcafe.com
---
The Egg Cafe & Eatery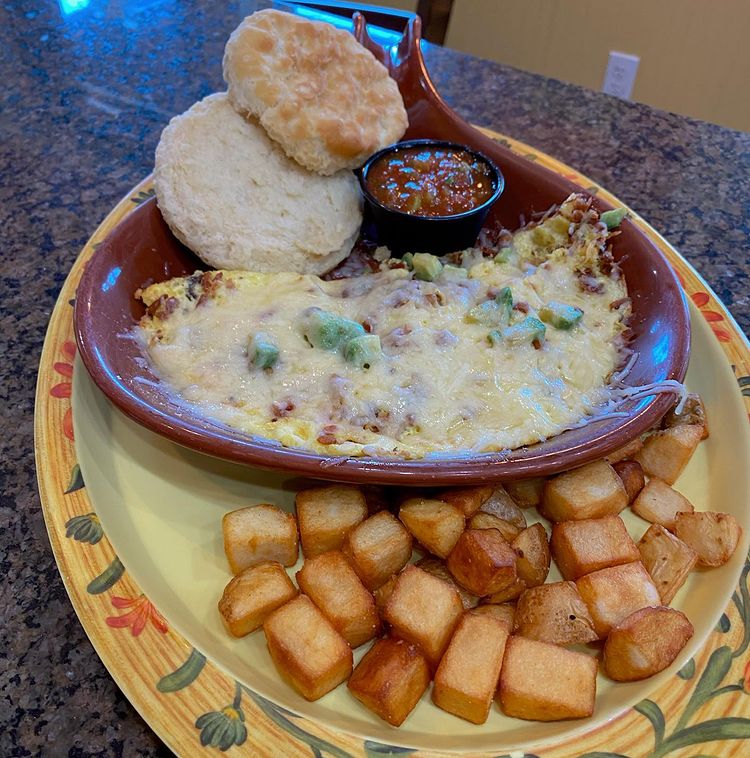 The Egg Cafe & Eatery is a fantastic place to enjoy a unique, fun meal or brunch in Tallahassee FL. They always have great specials! If you're looking for an upscale brunch with plenty of character, look no further than Egg Cafe & Eatery in Tallahassee.
Don't forget to try the delicious s'mores waffle: A crispy on the outside fluffy on the inside waffle topped with chocolate syrup, marshmallows, graham cracker crumbs, and whip cream! And we recommend trying cinnamon roll French toast does the trick every time!
Location: 3740 Austin Davis Ave, Tallahassee, FL 32308
Phone: 850-765-0703
---
Andrew's Downtown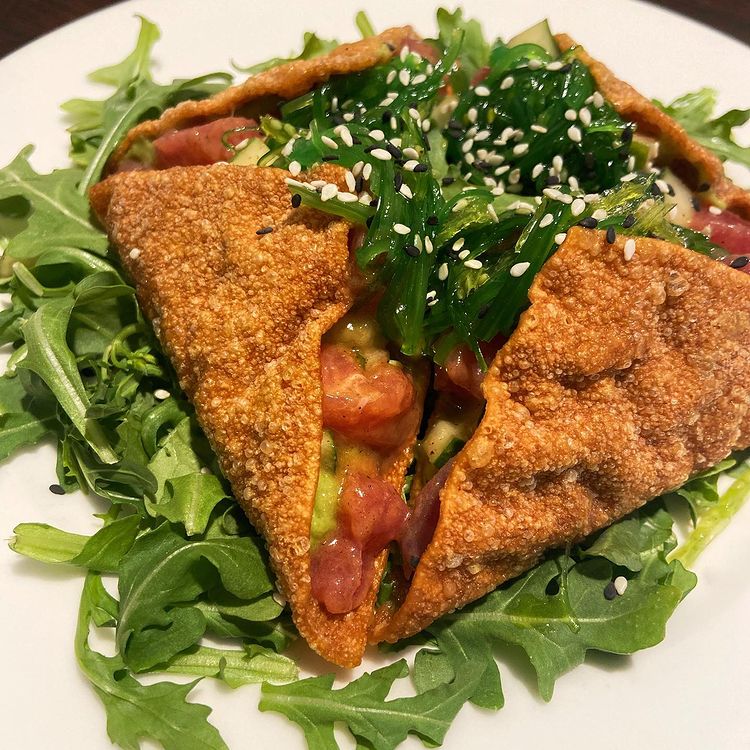 Andrew Reiss opened Tallahassee's first deli on November 1, 1972. For over four decades, Andrew's has been serving Tallahassee residents and visitors with delicious food and wonderful memories.
If you're looking for a good place to have a business lunch or Sunday brunch in Tallahassee Florida, Andrew's restaurants are definitely worth checking out. They've won several awards from state and local publications over the years, including being named the #1 Power Lunch spot in the state by the Miami Herald.
We recommend Tuna Poke Wonton Tacos might just be one of the best choices! This dish features Ahi tuna, cucumbers, sesame seeds, sesame soy vinaigrette, wakame salad and wonton shells.
Location: 228 S Adams St, Tallahassee, FL 32301
Phone: 850-222-3444
Visit Website: andrewsdowntown.com
---
The Bada Bean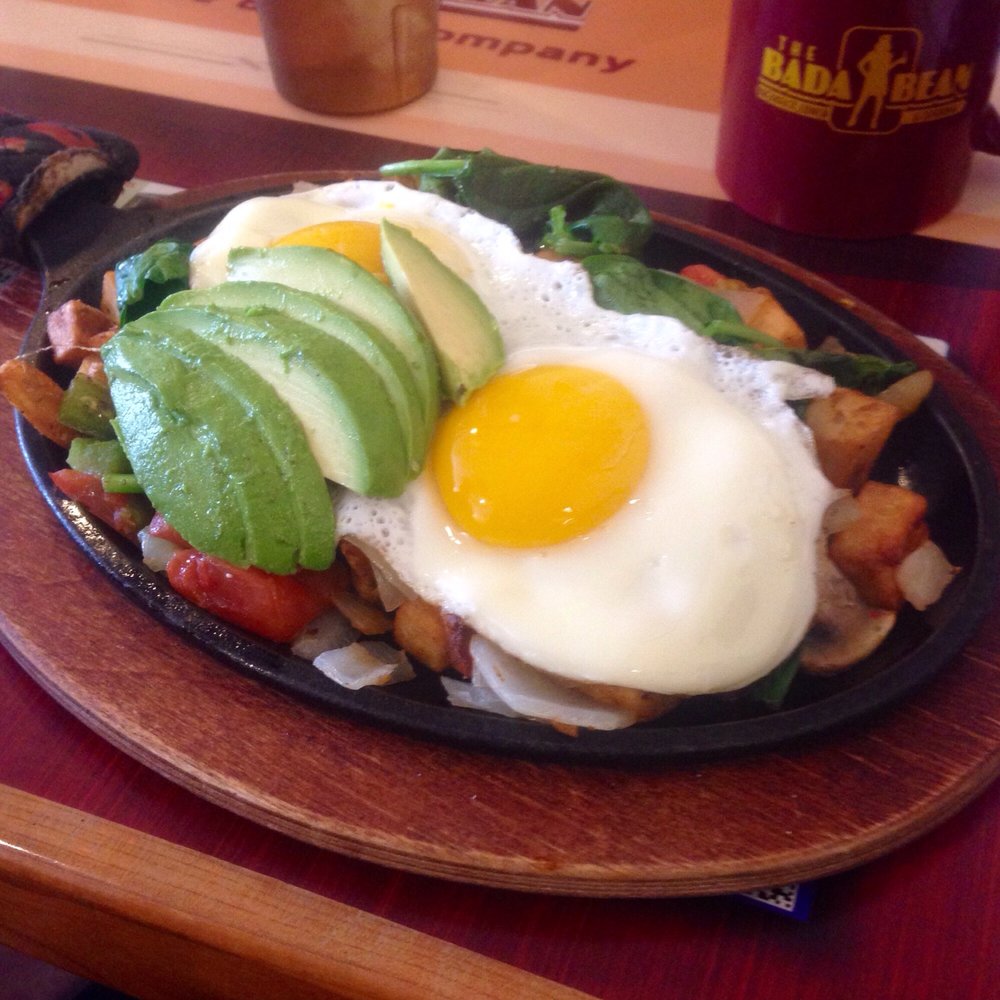 The restaurant strives to serve great food that is as fresh as possible. The food is good home style cooking, just like mom used to make. The staff is friendly and cares about your dining experience from start to finish. Save room for dessert!
We try delicious Butcher's Block: Two eggs and homemade corned beef hash with choice of grits, chese grits or homefries and toast, english muffin or biscuit. And also, we recommend the special menu Bada Breakfast with Two large buttermilk pancakes or Texas style french toast, two egges cooked your way, 2 sausage links, 2 strips of bacon.
Location: 2500 Apalachee Pkwy # B, Tallahassee, FL 32301
Phone: 850-562-2326
Visit Website: thebadabean.com
---
AZU Lucy Ho's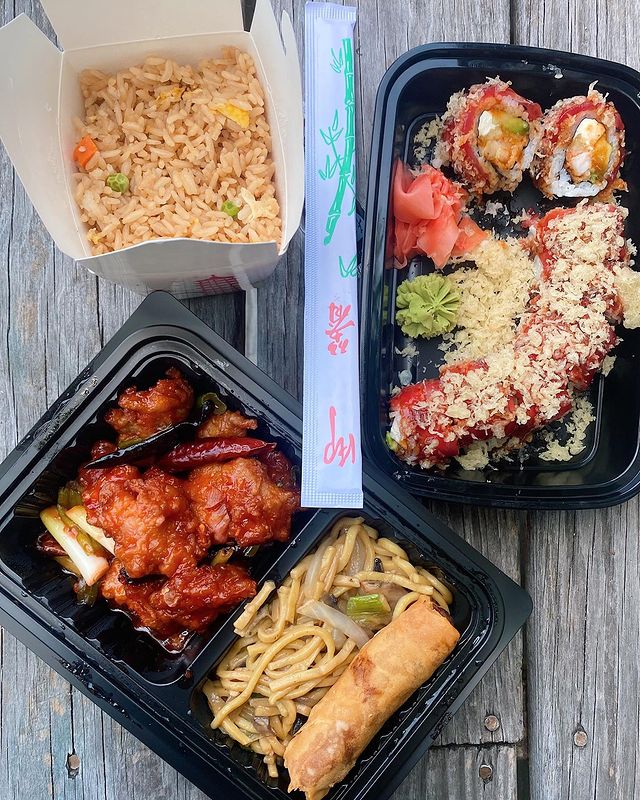 Lucy Ho's restaurants offer a variety of popular Asian dishes in a relaxed setting. Whether you're looking for Gyoza Dumplings, Crab Rangoon, General Tsao's Chicken or Szechuan Beef, Lucy Ho's is sure to have something to satisfy your craving.
If you're looking for a delicious and varied meal, this restaurant is definitely worth checking out. Their menu offers both classic dishes and more modern fare, with influences from Canton, Sichuan, Peking, Hunan, Taiwan, Japan, and Southeast Asia. You're sure to find something to your taste!
We recommend the Bento Box Served with Vegetable Spring Roll, Side Dish of the Day, Noodles & Fried Rice. Brown rice is an additional $1.00.
Location: 3220 Apalachee Pkwy #13, Tallahassee, FL 32311
Phone: 850-893-4112
Visit Website: azulucyhos.com
---
Food Glorious Food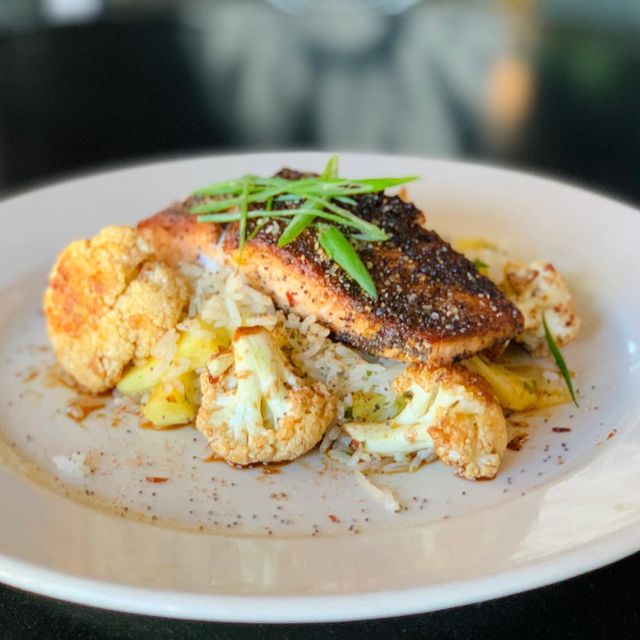 Food Glorious Food has been providing a unique combination of friendly service, eclectic ambiance and award-winning cuisine for over 30 years. Their shaded outdoor patio, upper and lower indoor dining, and private events room provide the perfect setting for a special dining experience.
The fall menu at Food Glorious Food includes a variety of delicious dishes from all over the world. When you're ready to order, you can choose an appetizer like petite filet mignon or marinated lamb. For your main course, you might want to try the spiced duck breast or caramelized salmon.
If you're looking for something lighter, try one of their salads or sandwiches. And don't forget about dessert! Their selection of delicate desserts is sure to satisfy your sweet tooth.
We recommend Togarashi Salmon w/ pineapple rice & teriyaki cauliflower also don't forget Croque Monsieur w/ broccoli salad.
Location: 1950 Thomasville Rd, Tallahassee, FL 32303
Phone: 850-224-9974
Visit Website: food-glorious-food.squarespace.com
---
Prime Time Restaurant & Bar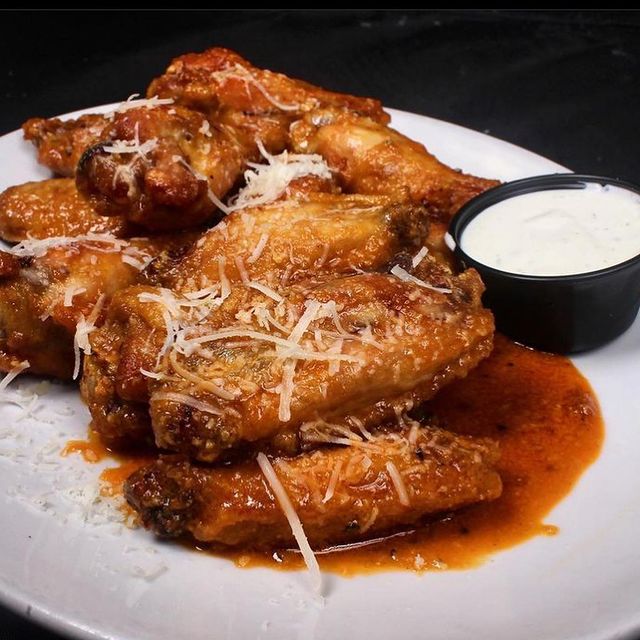 They have won several awards, including the Best of Tallahassee, Tally Awards Winner, Lord of the Wings Champion, and Tallahassee's Best Burgers.
We recommend Hangover with shaved premium beef, onions, bacon, and egg over breakfast potatoes, toped with sausage gravy and a side biscuit.
Location: 1921 W Tennessee St, Tallahassee, FL 32304
Phone: 850-329-7148
Visit Website: primetimetallahassee.com
---
Uptown Cafe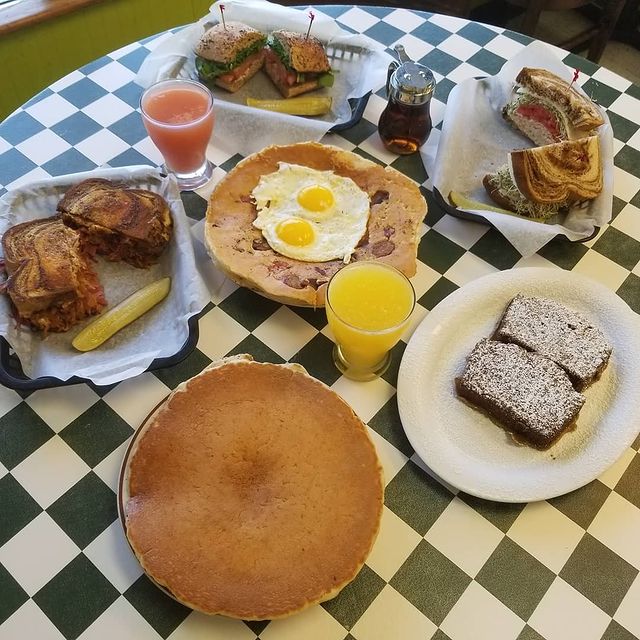 Uptown Cafe and Catering has been a local favorite for 38 years. Started in 1983, this restaurant has been serving unique, healthy, homemade breakfast and lunch to a loyal group of customers. The owners take pride in employing family, friends, and many students from all of the local universities over the years. Many staff have worked their way through college at Uptown and have stayed in touch even after graduation.
If you're looking for a delicious and unique brunch option, this is the place for you. They serve homemade, eclectic dishes 7 days a week, and they also offer excellent catering services and takeout options. Their Uptown Apricot Glazed SMOKED SALMON is definitely worth trying – it's always one of the first things to be enjoyed by your party guests, and makes an excellent gift.
Location: 1325 Miccosukee Rd, Tallahassee, FL 32308
Phone: 850-219-9800
Visit Website: uptowncafeandcatering.com
---
Kool Beanz Cafe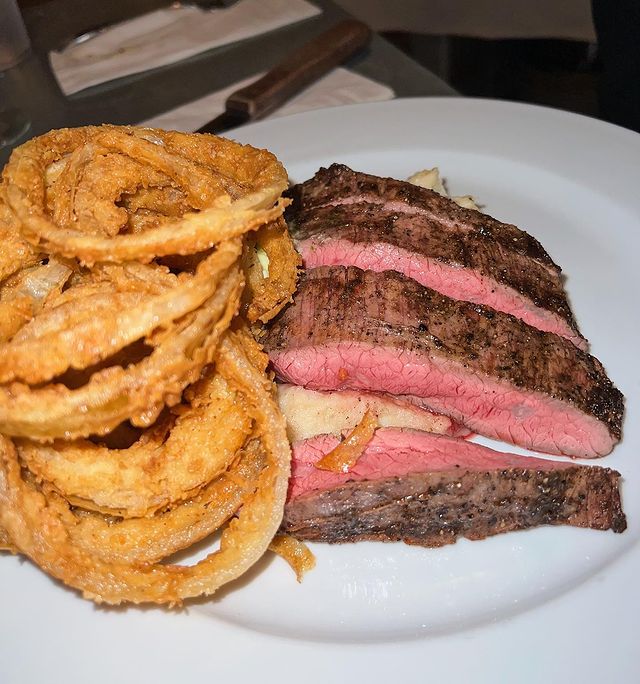 If you're ever looking for a good meal and excellent service, Kool Beanz is definitely the place to go. With a great atmosphere and an extensive menu, there's something for everyone at this restaurant. They now offer Sunday Brunch as well, so if you have the chance be sure to check it out!
The chef at Kool Beanz Cafe, Keith Baxter, has over 35 years of experience in the restaurant industry and 20 years of experience running the cafe. The menu changes daily to reflect this creativity.
You could try Springs Green with granny smith apples, walnut, gorgonzola, and berry vinaigrette. We highly recommend trying Tortila crusted cobia with avocado crema, salsa verde, guajillo, pinto bean's hominy, and yucca.
Location: 921 Thomasville Rd, Tallahassee, FL 32303
Phone: 850-224-2466
Visit Website: koolbeanz-cafe.com
---
Table 23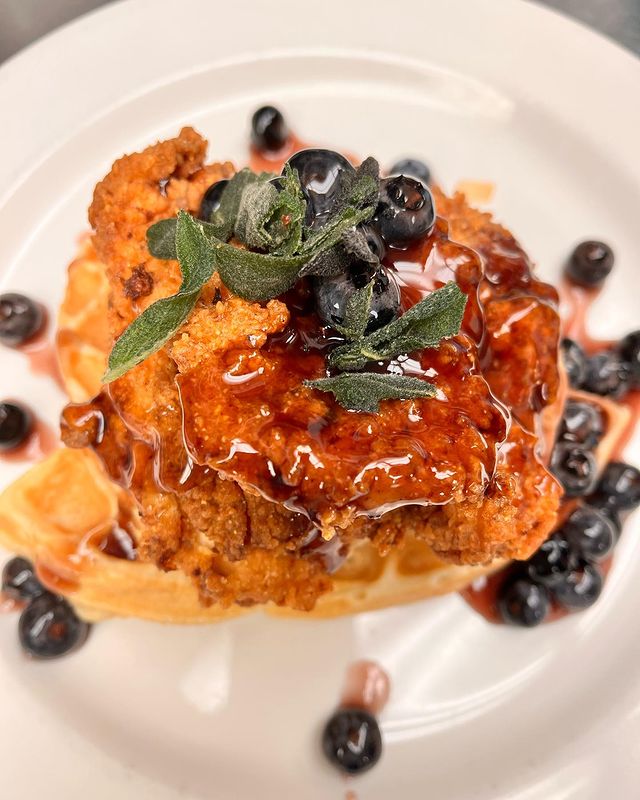 Table 23 is located in the popular Midtown neighborhood of Tallahassee, Florida. It offers a variety of culinary and craft drink options that reflect the diversity of its community. The 1920's restored residence has been refurbished to provide southern hospitality for nearly 300 people on its main floor, second floor rental space, and outdoor porch bar.
For the starter menu, we recommend the Southern Slate with Candied Bacon, Air Cured Ham & Genoa Salami, Pimento Cheese, Deviled Eggs, Honey Drizzled Candied Pecans, Chef's Selection of Cheese, Served with Fig Preserves, Baguette Crisps, and Poppy Seed Lavosh.
And don't forget to try the delicious brunch Shrimp & Grits with Gulf Shrimp, Mushrooms & BaconTomato Gravy Over Smoked Gouda Cheese Grits, and Topped with Arugula.
Location: 1215 Thomasville Rd, Tallahassee, FL 32303
Phone: 850-329-2261
Visit Website: table23tally.com
---
Sweet Pea Cafe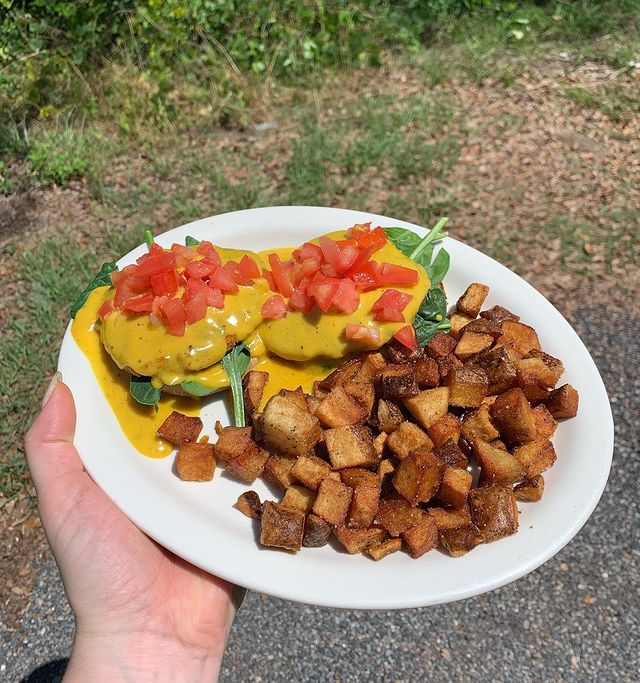 Sweat Pea Cafe is a locally owned and operated vegan restaurant in Tallahassee, Florida. Their daily lunch and dinner specials are available every weekday, and their brunch specials + mimosas are available every weekend. Their homemade vegan baked goods are available every day.
We recommend the Benny & the Jets – An eggs Benedict special with two English muffin halves topped with a tofu egg frittata, spinach, diced tomatoes, and a hollandaise sauce served with fried potato hash!
Location: 832 W Tharpe St, Tallahassee, FL 32303
Phone: 850-692-3476
Visit Website: sweetpeacafetallahassee.com
---
Madison Social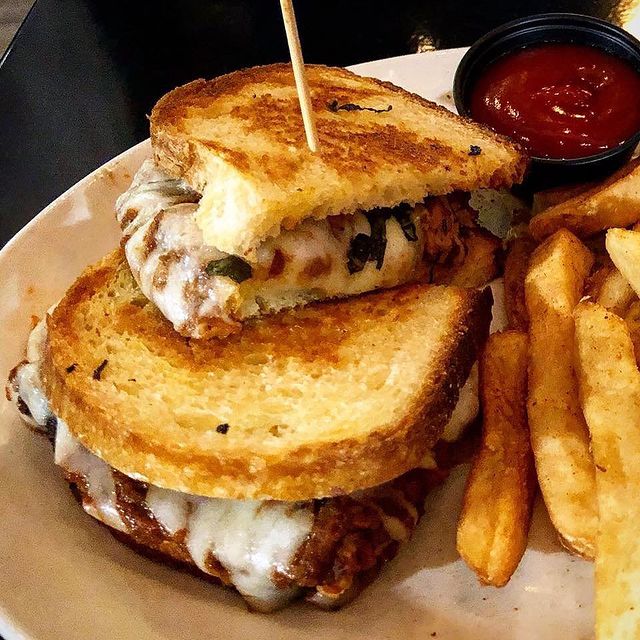 You can enjoy the best brunch in Tallahassee at Madison Social every Saturday and Sunday from 10 a.m. to 4 p.m. They have everything you need to make your weekend relaxing and enjoyable, from Hot Tottys and pancakes of the month to mimosas and Spiced Honey Chicken & Waffles.
We recommend Spiced Honey Chicken & Waffles with buttermilk fried chicken, sharp cheddar-herb waffle, spiced local honey drizzle, and maple-pepper bacon crumbs.
We highly recommend trying B-Fast Burrito with scrambled eggs, jalapeno cheddar sausage, cheddar jack, roasted red peppers, pico de gallo, salsa verde, and flour tortilla.
Location: 705 S Woodward Ave #101, Tallahassee, FL 32304
Phone: 850-894-6276
Visit Website: madisonsocial.com
---
Jeri's Midtown Cafe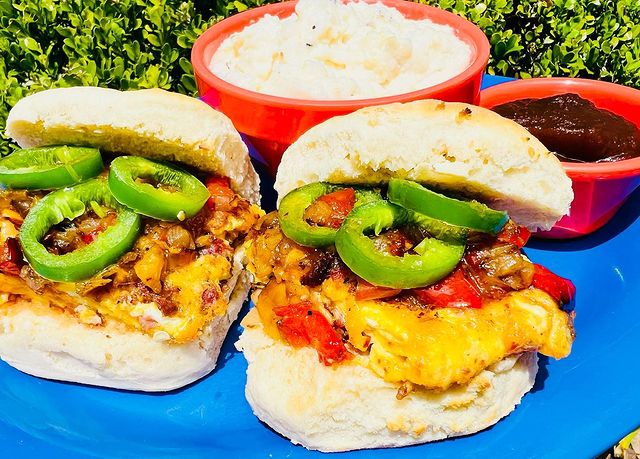 Their chef creates delicious dishes using high-quality, farm-to-table ingredients. You'll find unique home style dishes that are not your typical fare. We source some ingredients from outside of the local area in order to get authentic flavors. For example, you'll find Brie from France and baguettes from New York City on our menu. Their goal is to fill your belly and your heart with love through their food.
We highly recommend trying delicious Brunch Enchiladas Stuffed with scrambled eggs, Smoked Sausage, Roasted peppers & potatoes, Cheddar cheese, Homemade enchilada sauce, sour cream & pico de Gallo, and your choice of side.
Location: 1123 Thomasville Rd, Tallahassee, FL 32303
Phone: 850-385-7268
Visit Website: jerismidtowncafe.com
---
Lofty Pursuits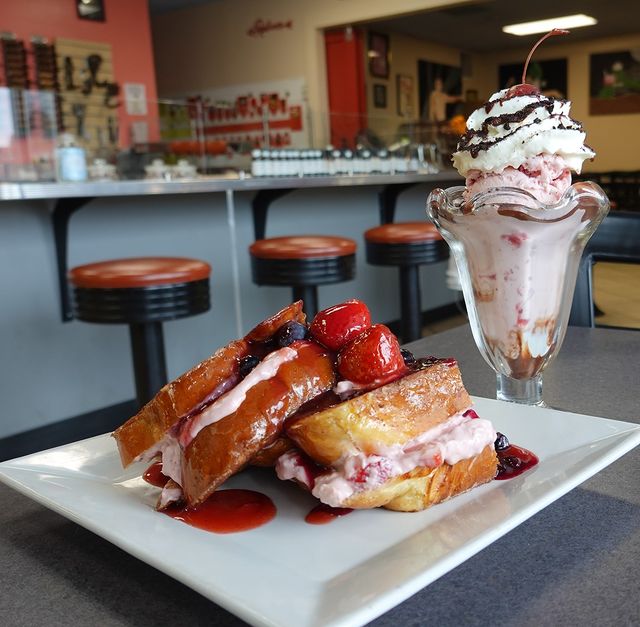 Lofty Pursuits opened in 1993 as a small skill toy store. The company has expanded its product lines to include board games, general toys, and a full kitchen with daily brunch and candy making.
We recommend trying GREggs Benedict with Eggs Benedict on Biscuits instead of an English Muffin with Canadian bacon, crumbled bacon, and a side.
Location: 1355 Market Street A11, Tallahassee, FL 32312
Phone: 850-521-0091
Visit Website: loftypursuits.com
---
Conclusion
Brunch is one of the best ways to start the day, and Tallahassee has some amazing places to indulge. If you are looking for a great lunch spot, look no further than the top restaurants above!
Whether you want to dine in or out with friends, you'll find the perfect place to enjoy a meal.
Read also: