Are you looking for the best brunch in Astoria, NYC? This list has some of the best places for a fun and unique meal. If you like pancakes or eggs benedict, these cafes will have something special for you.
If you're looking for a delicious brunch spot, be sure to check out these amazing options! When it comes to brunch, Astoria is full of delicious options. Some of the best spots are located near Astoria Park. You'll find everything from traditional flavors to new and exciting dishes.
Best Brunch In Astoria, NYC
Brunch in Astoria is one of the best ways to spend the morning before work. Whether you're looking for a casual or elegant setting, there are many options to choose from. Here's a look at some of the best options in town.
Sanfords
If you're looking for brunch in the heart of Astoria, head to Sanfords. This popular American diner is centrally located and features a menu with something for everyone. From classic brunch dishes to a more modern twist, this restaurant is sure to please.
Menu items at Sanfords include gouda-stuffed duck burgers, sweet chorizo hash, and more. The menu is sophisticated, and there's a large whiskey list. The price range for the menu is around $12. The restaurant is expected to finish its renovations by early July.
Aside from brunch, Sanfords Astoria also serves breakfast, lunch, and dinner. The menu includes traditional brunch dishes as well as specials like truffle eggs and lobster BLT. They also have a happy hour every Monday and offer unlimited drinks.
Location: 30-13 Broadway, Astoria, NY 11106
Phone: 718-932-9569
---
Mom's Kitchen & Bar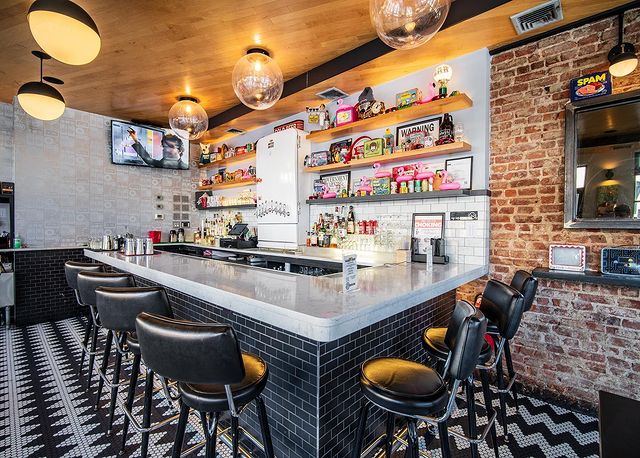 For all-day brunch or a burger, Mom's Kitchen & Bar in Astoria offers a variety of American bites. You can order a milkshake, too. The neighborhood bistro serves breakfast, lunch, and dinner.
Astoria is also known as Greektown, and is home to some of the most eclectic brunch places in New York City. You can try traditional dishes or local favorites from the neighborhood. The upscale and casual restaurants and bars make for an enticing dining experience. Mom's Kitchen & Bar, opened in 2016, is a favorite for locals and tourists. The menu is diverse, but one feature that stands out is its milkshakes.
If you want a laid-back and casual brunch, this is the place for you. It offers everything from Mac and Cheese Pancakes to shrimp and cheddar grits, milkshakes, and other American bites.
Location: 33-01 31st Ave, Queens, NY 11106
Phone: 718-267-0142
---
The Grand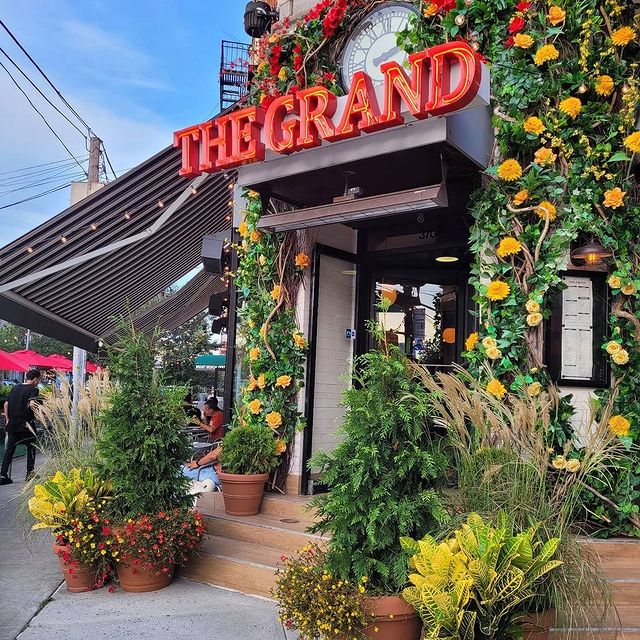 The Huge menu is a huge menu that covers everything from breakfast to lunch to dinner. It's served in a laidback space where you can enjoy a cocktail or coffee, as well as enjoy the patio. And the best part is that the restaurant is open seven days a week.
If you want to try a new brunch place, consider checking out the Grand Cafe in Astoria. The elegant neighborhood restaurant opened in 2017, and has a chic design. It offers brunch specialties like steak and eggs and delicious appetizers. It is a great place to start the weekend with some tasty eats.
The restaurant is part of the Sleeping Giant group, and features exposed brick walls. Try the chicken schnitzel and honey rosemary waffles, or try a burger with pork belly. There's also a late night menu available.
Location: 37-01 30th Ave, Astoria, NY 11103
Phone: 718-806-1504
---
Sugar Freak
If you are looking for a great brunch in Astoria, Queens, try Sugar Freak. It offers New Orleans-style dishes at an affordable price. The menu includes items like beignet sliders, hush puppies, deep-fried popcorn alligator, and muffuletta. It also offers plenty of large tables for groups.
The neighborhood is also known as Greektown, and offers some of the most eclectic brunch spots in New York. The local cuisine is complemented by an international menu. Astoria also offers unique dining options such as Mom's Kitchen & Bar, which serves breakfast and lunch. There is also a milkshake bar, which serves up huge milkshakes.
Sugar Freak is also known for their bottomless champagne, which is a staple at Sugar Freak brunches. The restaurant also serves a variety of craft beers and craft cocktails.
Location: 37-11 30th Ave, Queens, NY 11103
Phone: 718-606-1900
---
The Bonnie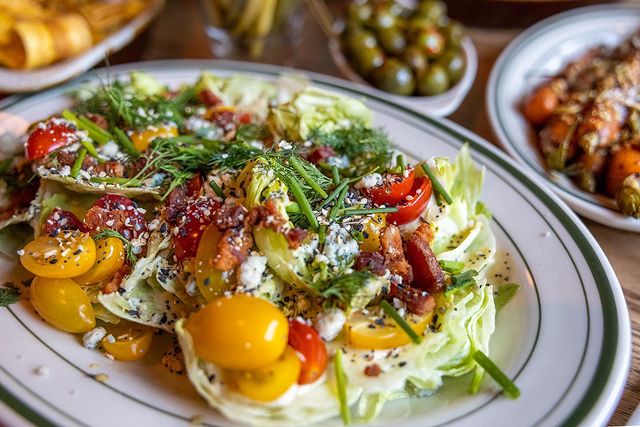 Cozy brick-and-wood gastropub serves up upscale pub grub. The brunch menu features a wide variety of classic American dishes, as well as brunch specials. There's a full bar and live music on weekends. The Bonnie is a great option for brunch because the atmosphere is casual but the food is upscale.
The drinks at The Bonnie are diverse and include a wide selection of wines and beers. The menu also offers an extensive list of signature cocktails, which include the Congo Player and the Sweet Handshake. The restaurant has a retractable roof, which is perfect for a wedding reception or other event.
The Bonnie brunch is located in Astoria, a neighborhood near Astoria Park. Locals fill the booths. There are also two-person tables in the back. The menu is similar to that of many gastropubs. The brunch burger here has a dry-aged patty and pimento cheese.
Location: 29-12 23rd Ave, Queens, NY 11105
Phone: 718-274-2105
---
Sweet Afton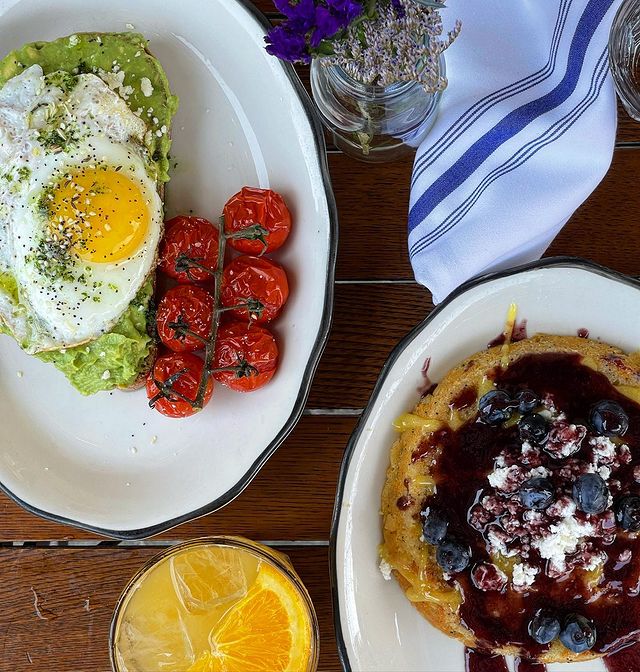 If you're in the neighborhood for brunch, consider stopping by Sweet Afton in Astoria. This gastropub offers a great selection of locally sourced dishes and fantastic cocktails. They also have sensational Happy Hour specials. And, on Mondays, they have live music.
The chef at Sweet Afton offers three signature dishes: lemon-Ricotta stuffed French toast, a goat cheese baked egg, and a chorizo and potato hash. Other brunch items include chipolte creme, pickled jalapenos, and a sunny side up egg.
Location: 30-09 34th St, Queens, NY 11103
Phone: 718-777-2570
---
Bel Aire Diner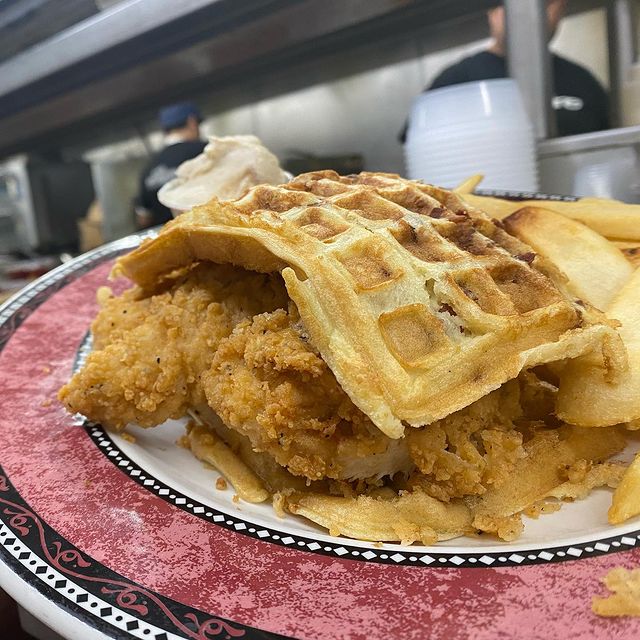 If you're a die-hard diner fan, you'll love Bel Aire Diner in Astoria, New York. The casual diner-style restaurant serves up top-notch, moderately priced dishes, and is open for breakfast, lunch, and dinner. The location is convenient, and free parking is available.
The diner has a drive-in theater and offers drive-in movie screenings. Since the drive-in theater opened just a week ago, tickets to the movies usually sell out in minutes. In addition to its menu of classic American food, Bel Aire Diner also hosts drive-in movies.
Location: 31-91 21st St, Queens, NY 11106
Phone: 718-721-3160
---
Blend Astoria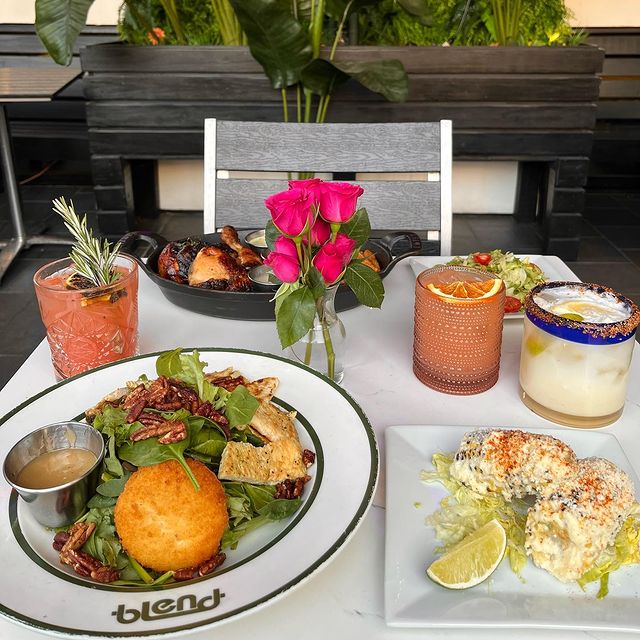 The latest outpost of the Blend Group, the company behind some of NYC's most beloved Latin restaurants, is now open in Astoria. The menu continues the company's tradition of updating traditional Latin fare with innovative twists. Cu'Bao Buns, Crispy Arepa Cups, and Braised Beef Short Rib on Cu'Bao Buns are among the many dishes on offer here.
Location: 37-17 30th Ave, Astoria, NY 11103
Phone: 718-606-6383
---
Arepas Cafe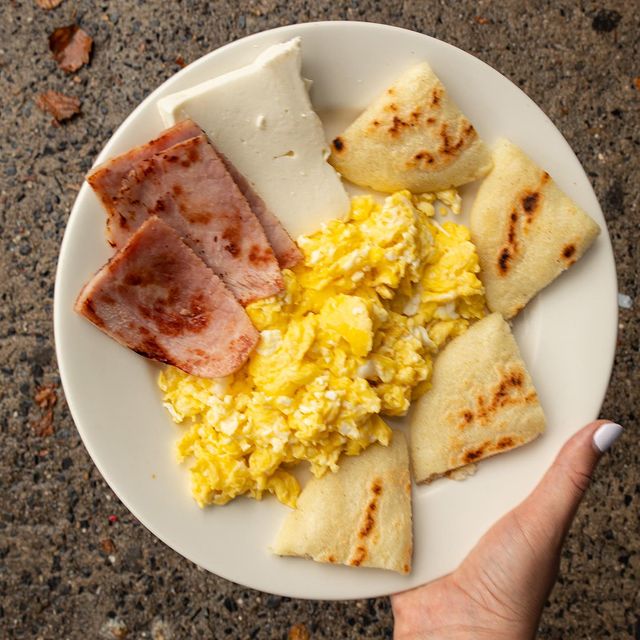 If you are looking for a casual Venezuelan brunch in Astoria, try Arepas Cafe. The Venezuelan food served here is affordable and tasty. It is also the perfect place to grab a pitcher of sangria and people-watch. You can also order an appetizer sampler. This way, you can try as many different types of fried things as you want.
Try the corn pancakes, which are delicious and topped with sour cream and salty cheese. We also tried the steamed chicken. The arepas were delicious, too, and we had 2 different sauces to go with them. The mild sauce is mild and spicy, while the spicy one was very spicy. You can even get pernil pancakes and sweet plantains.
Location: 33-07 36th Ave, Queens, NY 11106
Phone: 718-937-3835
---
Tacuba Cantina Mexicana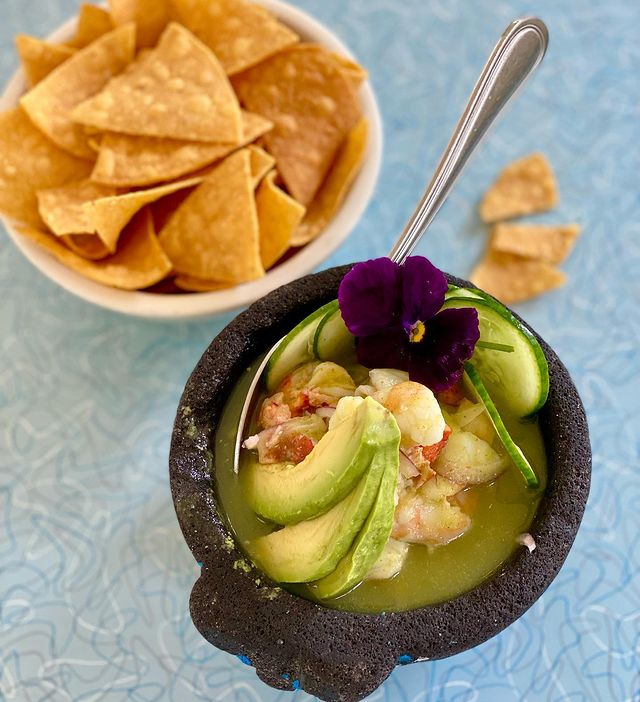 In the expansive cantina, diners can savor ceviche, gourmet tacos, and other Mexican plates. They can also sip on beer and tequila. The spacious dining room is also ideal for brunch.
Tacuba is a boutique restaurant company that specializes in traditional Latin fare. The interior is authentic and rich with cultural décor. Their varied Pan Latin menus showcase innovative favor pairings, staple dishes, and fresh ingredients. The restaurant is also ideal for special celebrations and corporate events. Its numerous seating options make it a great choice for any occasion.
Location: 35-01 36th St, Queens, NY 11106
Phone: 718-786-2727
---
Bareburger Astoria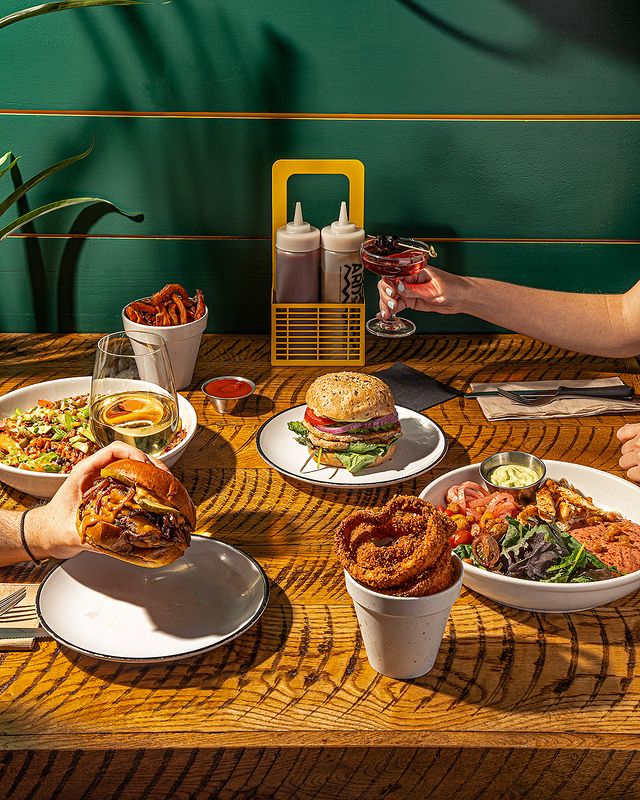 Bareburger Astoria is the latest restaurant in the Bareburger franchise. Since 2009, this Astoria restaurant has been serving organic, farm-to-table burgers. Euripides Pelekanos, the owner, is Greek and originally from Astoria. He is a food enthusiast with a passion for food and its easy pronunciation.
The casual, country-themed interior of Bareburger Astoria emphasizes natural ingredients and organic practices. The restaurant features bison, ostrich, and veal burgers, as well as a vegetarian burger. The restaurant also offers half-priced draft beer and wine.
Bareburger also offers vegan options for those with food allergies. The burger rub, sauce, and buns are all vegan. However, some items may contain dairy. While you can find many options on the menu, you may want to contact the restaurant ahead of time to inquire about the availability of particular ingredients. Alternatively, you can place a custom order for your meal.
Location: 33-21 31st Ave, Queens, NY 11103
Phone: 718-777-7011
---
The Shady Lady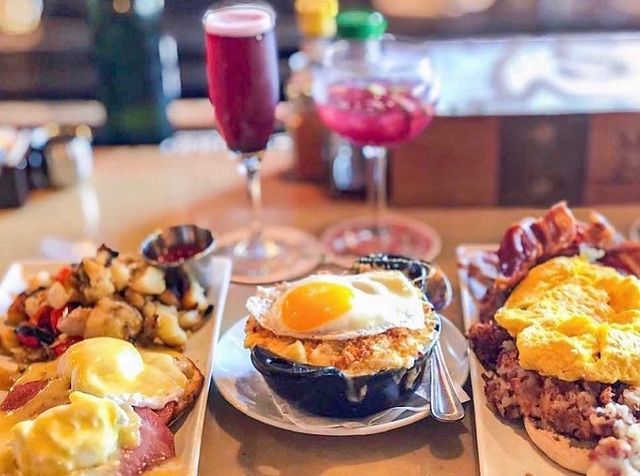 The Shady Lady is a trendy neighborhood bar in Astoria, New York, where you can find inventive comfort food and tapas. This cozy brunch venue is also open on weekends. The atmosphere is casual, with live music, and a wide range of drinks.
For brunch, the restaurant offers a boozy brunch with one complimentary cocktail with each entree. The mimosas are a delicious mix of orange juice and champagne. The screwdriver was especially tasty. You can also order unlimited brunch drinks for $20 on Saturdays and $15 on Sundays.
A French bistro is another brunch option in Astoria. The French bistro offers classic dishes as well as fresh juice and cappuccino. Another brunch option in Astoria is the Shady Lady Café, which is located on 30th Avenue. This restaurant offers a wide range of breakfast and brunch items, and has a full bar that serves coffee and tea free of charge. Its extensive menu also includes brunch cocktails.
Location: 34-19 30th Ave, Astoria, NY 11103
Phone: 718-440-9081
---
Oliver's Astoria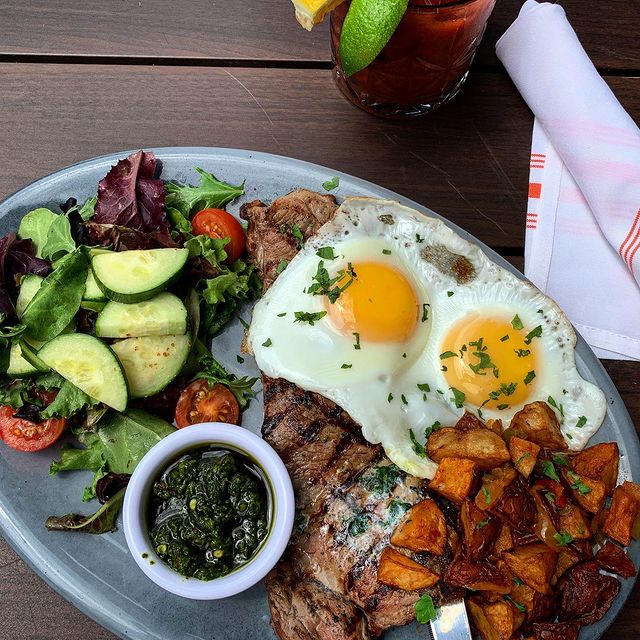 A low-key gastropub in the heart of Astoria, Oliver's Astoria is a great choice for brunch. Featuring rotating taps and elevated bar food, the space offers a cozy ambiance. The menu is centered around bar food with a twist. The atmosphere is fun and laid-back, with an old-world feel.
The Oliver's Astoria brunch is a big draw, but the restaurant also offers a range of lunch and dinner options. The atmosphere is casual, with friendly service and plenty of space. The menu includes shareable appetizers and burgers. Other dishes include pulled pork sandwiches, chicken and waffles, Broadway mac and cheese, and more.
During the weekend, Oliver's serves a wide selection of breakfast and lunch dishes, including brunch favorites such as steak and eggs with skillet roasted potatoes. Other specialties include the DiWine burger, which is served with sauteed vegetables. The menu also features weekly specials like Trivia Monday and Taco Tuesday. Brunch options at Oliver's include Texas Breakfast Tacos, Avocado Toast, Cinnamon Roll Pancakes, and Herbivore Bowl.
Location: 37-19 Broadway at, 38th St, 11103
Phone: 718-806-1476
You May Looking For: